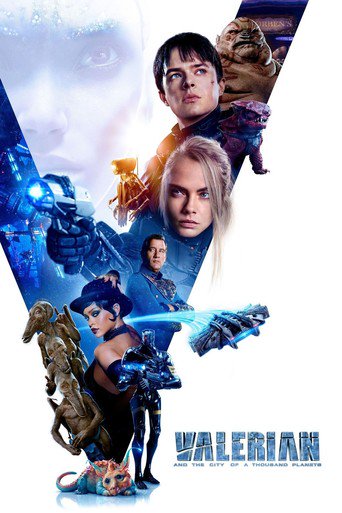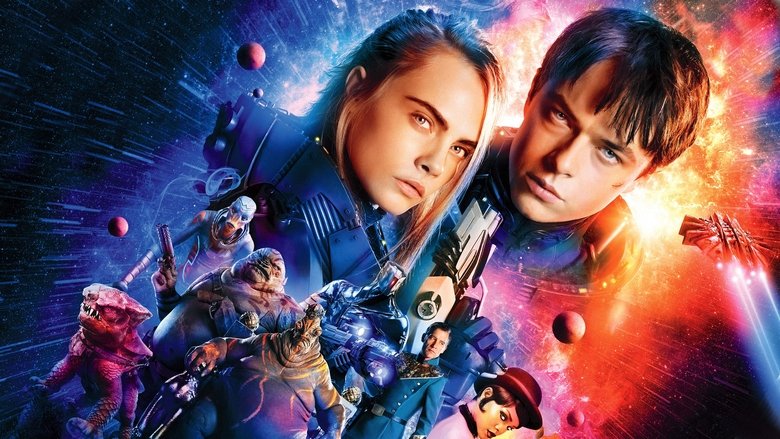 Valerian and the City of a Thousand Planets (2017)
In the 28th century, Valerian and Laureline are special operatives charged with keeping order throughout the human territories. On assignment from the Minister of Defense, the two undertake a mission to Alpha, an ever-expanding metropolis where species from across the universe have converged over centuries to share knowledge, intelligence, and cultures. At the center of Alpha is a mysterious dark force which threatens the peaceful existence of the City of a Thousand Planets, and Valerian and Laureline must race to identify the menace and safeguard not just Alpha, but the future of the universe.
...
Watch Trailer
Cast
Similar titles
Reviews
Best movie of this year hands down!
More
This story has more twists and turns than a second-rate soap opera.
More
It's fine. It's literally the definition of a fine movie. You've seen it before, you know every beat and outcome before the characters even do. Only question is how much escapism you're looking for.
More
I will say that it does look nice for a fair bit of it. Even then, the cg looks awful sometimes and there are some very distracting inconsistencies. The acting by the leads genuinely angered me at points, the male lead feels like he should be played by someone with more charisma (given that's the point of the character). Somehow Rihanna was the best part of this. The writing felt unnatural for a majority of it and the whole experience was very reminiscent of Jupiter Ascending. The idea is kinda interesting but the execution was nowhere near as well handled as it should have been.
More
This film was so horrendous, that it actually made me go online to write a review, which I have never done. Horrible acting, horrible dialogues/ writing, horribly boring story, seems like a cheap knock off of guardians of the galax and Star Wars. Omfg. The lead actors look like children, they are smug all the time. It is just annoying to watch. Rihanna was the best character in there. The only reason I watched is that the special effects and animation was cool. Other than that. Obnoxius
More
Visually beautiful but apart from that, it felt like it was conceived, produced and acted by high school kids.This film is about as amateur as it gets, masked by high end special effects!
More
I'm not one to write reviews but this one I have to for the extreme disappointment. I'm a fan of Luc Besson, but he really let me down. In short the movie is terrible. Terrible simplistic plot, the visuals were nothing that you're not use to from every sci-fi movie these days. The script was also terrible, amateurish at best. But the worst was ... the acting. Oh my God, what a terrible casting mistake on both of the lead characters. Just awful acting. Can't even say that I was mildly entertained, was just waiting for the pain to be over. Avoid at all costs
More