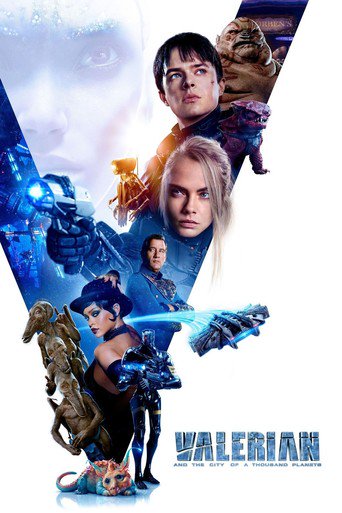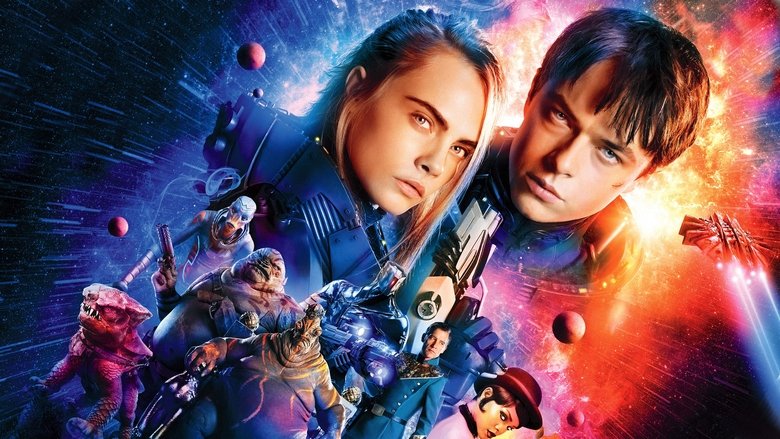 Valerian and the City of a Thousand Planets (2017)
In the 28th century, Valerian and Laureline are special operatives charged with keeping order throughout the human territories. On assignment from the Minister of Defense, the two undertake a mission to Alpha, an ever-expanding metropolis where species from across the universe have converged over centuries to share knowledge, intelligence, and cultures. At the center of Alpha is a mysterious dark force which threatens the peaceful existence of the City of a Thousand Planets, and Valerian and Laureline must race to identify the menace and safeguard not just Alpha, but the future of the universe.
...
Watch Trailer
Cast
Similar titles
Reviews
Thanks for the memories!
More
Such a frustrating disappointment
More
The story, direction, characters, and writing/dialogue is akin to taking a tranquilizer shot to the neck, but everything else was so well done.
More
Had this sitting there for a while and finally decided to getting around to watching it and I'm glad I did.If you like a good Sci-Fi story with great visuals, lots of action and a decent plot you'll enjoy this.If you fell out of Reddit and think every movie is either an Oscar winner or a dud you'll hate it.Enjoy it for what it is and you'll come out of it feeling pleasantly surprised.
More
This was painful to watch. Terrible script performed appallingly by truly awful acting. It was like watching the worst school play ever produced. Really the finical backers of this movie would have better spent thier money giving it to a charity.
More
Look I am no Mona Lisa/oil painting but this could have done better at the box office/better recieved etc if they had put a better looking guy as the lead. Cara is beautiful and visually stunning, she's a model so yeah she looks good, but he is just not right for this film/role and did match her beauty, he was not her equal. The lead guy in a film this expensive and big, should have been someone like Liam Hemsworth in my opinion. Only being honest, the story is good and all visual are amazing, the clothes, aliens, outer world etc, but the lead guy just did not fit and I felt he let this film down in my opinion/for me.
More
This movie has 6.5/10 rating.. which is totally unjustified. It is better than Avatar in "alien world creation". The different worlds and alien species are truly different and interesting.This movie is the modern day 5th element. In a world full of boring sequels, this is a breeze of fresh air.
More