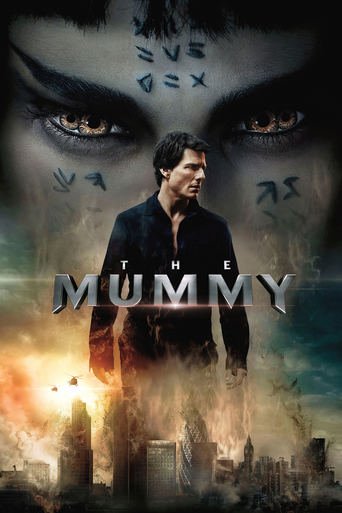 The Mummy (2017)
Though safely entombed in a crypt deep beneath the unforgiving desert, an ancient queen whose destiny was unjustly taken from her is awakened in our current day, bringing with her malevolence grown over millennia, and terrors that defy human comprehension.
...
Watch Trailer
Cast
Similar titles
Reviews
the audience applauded
More
Absolutely the worst movie.
More
The plot isn't so bad, but the pace of storytelling is too slow which makes people bored. Certain moments are so obvious and unnecessary for the main plot. I would've fast-forwarded those moments if it was an online streaming. The ending looks like implying a sequel, not sure if this movie will get one
More
Absolute waste of money thanks Alex kurtzman for Messing up my favorite franchise as a kid
More
Come on guys! Dont Tell me it wasn't enjoyable funny and hilariuous The worst part it's the Russell Crowe one , he seems to consider the option of taking this character seriously The Brendan Fraser sequels were much more boring and predictable . The Russell Mulcahy mummy was just terrible for heaven's sake Watch it , but just take it as Cruise... learn how to laugh from the absurd script
More
I really enjoyed this movie, is not a bad movie at all, if you want to be entertained just watch it.
More
It's getting some undeserved bad reviews. Mummys, zombies, walking dead, plane crashes, good special effects etc. Oscar winner? No, But that's okay. It's an entertaining romp with action, subtle jokes and a very good ending. Lighten up folks, if you like Mummies that come back from the dead, etc. this fits the bill. Get your favorite candy, drink, popcorn etc. go for a ride!
More