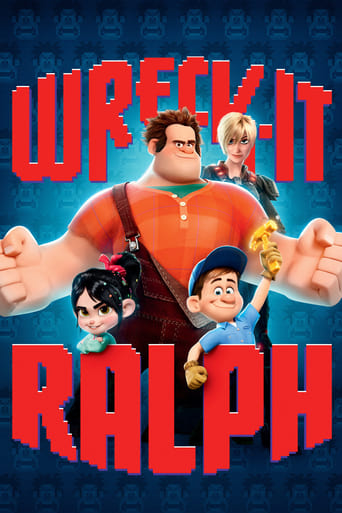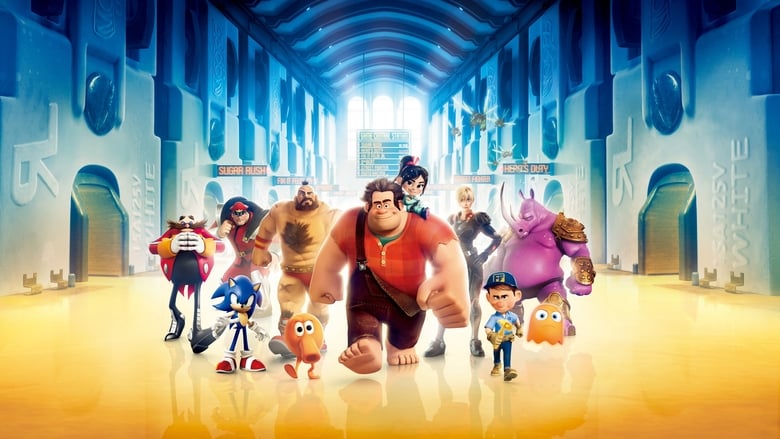 Wreck-It Ralph (2012)
Wreck-It Ralph is the 9-foot-tall, 643-pound villain of an arcade video game named Fix-It Felix Jr., in which the game's titular hero fixes buildings that Ralph destroys. Wanting to prove he can be a good guy and not just a villain, Ralph escapes his game and lands in Hero's Duty, a first-person shooter where he helps the game's hero battle against alien invaders. He later enters Sugar Rush, a kart racing game set on tracks made of candies, cookies and other sweets. There, Ralph meets Vanellope von Schweetz who has learned that her game is faced with a dire threat that could affect the entire arcade, and one that Ralph may have inadvertently started.
...
Watch Trailer
Cast
Similar titles
Reviews
Best movie of this year hands down!
More
best movie i've ever seen.
More
Absolutely Fantastic
More
Wreak It Ralph is the next "Toy Story." It has diverse and delightful characters as it combines elements of "Tron," "Starship Troopers," and "Candyland." Ralph is a "bad guy" in a game. He wants to be a good guy and get a medal so he crosses over to another game and ends up in a third game where he meets the Vanellope whose voice is excellently portrayed by Sarah Silverman who made the film.The film has themes of being yourself, self sacrifice, and bullying. The language is sometimes saucy such as "gutter snipe" and "pussy willow." As an adult, I enjoyed this feature. It is one you can enjoy with your kids.
More
A video game villain wants to be a hero and sets out to fulfill his dream, but his quest brings havoc to the whole arcade where he lives. In antipation of the upcoming 2018 sequel i though of reviewing the original 'Wreck-It Ralph" and i gotta say this movie is really fun not just as an animated film but also as a video-game film also loved how we kept getting different fractions of video-game worlds i thought that was cool but also the animation and voice acting was once again brilliant and as for the relationship between Ralph and Vanellope was pretty cute and the soundtrack was even better. Both kids and their parents will definitely love this movie especially parents a bit more. (A+)
More
This is a genius plot to go beyond arcade games to see how the various gaming characters live. Pure entertainment! The animation and voicing was great, and the film also features awesome music. As with most animated films, this film also has a wonderful underlying theme. I thoroughly enjoyed this, and is one of my favorite animated films.
More
'Wreck-It-Ralph (2012)' takes a relatively unexplored section of pop-culture and not only treats it with respect but also intrinsically envelopes it into the story so that it is both essential, but not overbearing, and entertaining (in an admittedly 'I know that character', kind of way). The narrative itself explores occasionally powerful themes of overcoming societal conformity, prejudice and generally just being better than you or anyone else ever thought possible. It's a vibrant, unique and exciting animation that's enjoyable throughout and hits all of its emotional beats surprisingly well. Each major character has a relatively complete and satisfying arc which ultimately adds to the impact of this fun, if somewhat forgettable, flick. 7/10
More