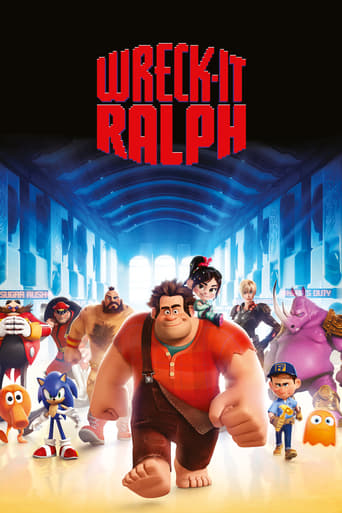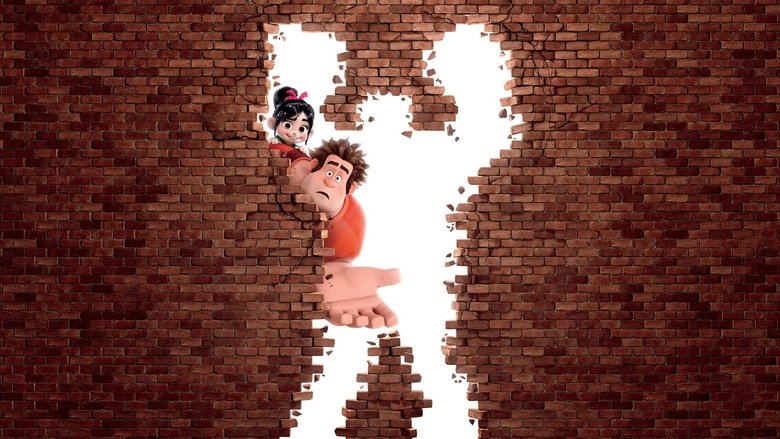 AD:This title is currently not available on Prime Video
Wreck-It Ralph (2012)
AD:This title is currently not available on Prime Video
Wreck-It Ralph is the 9-foot-tall, 643-pound villain of an arcade video game named Fix-It Felix Jr., in which the game's titular hero fixes buildings that Ralph destroys. Wanting to prove he can be a good guy and not just a villain, Ralph escapes his game and lands in Hero's Duty, a first-person shooter where he helps the game's hero battle against alien invaders. He later enters Sugar Rush, a kart racing game set on tracks made of candies, cookies and other sweets. There, Ralph meets Vanellope von Schweetz who has learned that her game is faced with a dire threat that could affect the entire arcade, and one that Ralph may have inadvertently started.
...
Watch Trailer
Show More
Cast
Similar titles
Reviews
First of all I didn't even knew about this movie but I have seen its reviews and I was definitely excited to watch this one and finally I have watched this movie and I loved it. First of all the concept of this movie intrigued me.The concept of this movie was so new that a villianous character of a video game turns into a good guy and saves a whole gaming world from a virus. I loved each and everything about this movie the movie included flight comedy it was emotional and was filled with adventure. I would definitely recommend the others to watch this one waiting for the next sequel.
More
Wreck-It Ralph sees Disney trying to go the Pixar route before they decided to buy the company. It is a brisk colourful animation taking a retro look at arcade games. However the makers saw too many Pixar films because you can easily guess who the real villain really is going to be as it follows the Pixar beats too closely and adds some Disney mush to it as well.Wreck-It Ralph is the villain in an old 8 bit arcade game Fix-It Felix Jr. It really is a thinly disguised version of Donkey Kong. Ralph though has had enough of being a villain with no character development. He does not even get invited to the game's 30th anniversary party that Felix and his crew throw.Out of the game Ralph is a nice but clumsy guy who just wants to join in with the others but the villains of the arcade games tend to be ignored. So Ralph goes to join another arcade game in order to win a medal and gets involved in more adventures. Felix goes after him before his malfunctioning arcade game is switched off for good.
More
Wreck it Ralph, I mean wow what can I say. This is a brilliant movie and one of the best of 2012. Not really much I have to say except, all the characters were likable. And the animation is pretty good also. 7/10
More
One of the greatest animation films. Yes, this most definitely holds up. The pacing fit well, all the characters were well explained and perfect for the story, animation was amazing, lessons and morals, etc.. The antagonist as the protagonist for this movie was perfect as it taught had a great and sad story on his life on a videogame. And it all payed off. The wonder and soul of Vanellope's world was fantastic. The perfect game movie. Cameos and other references didn't really need to drive this. It stood on it's own and the chemistry between all characters were shown of how everything became great at the end to beat the common enemy.
More