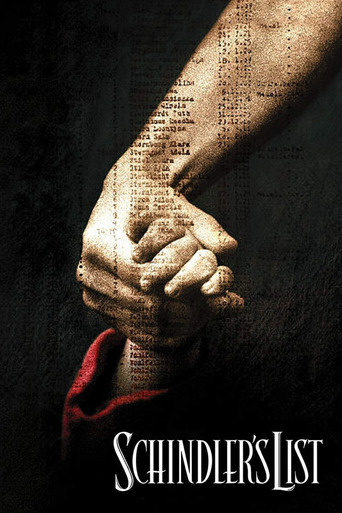 AD:This title is currently not available on Prime Video
Schindler's List (1993)
AD:This title is currently not available on Prime Video
Told from the perspective of businessman Oskar Schindler who saved over a thousand Jewish lives from the Nazis while they worked as slaves in his factory. Schindler's List is based on a true story, illustrated in black and white and controversially filmed in many original locations.
...
Watch Trailer
Show More
Cast
Similar titles
Reviews
Surprisingly incoherent and boring
More
The film never slows down or bores, plunging from one harrowing sequence to the next.
More
It just shows that regardless of the divisions we try to create among ourselves, the greater good in some people raise beyond these differences. Must watch!!
More
The movie is a masterpiece. It treats the anti-semite question and the horror and fear of the world war II times like no other title in the whole world. Spielberg as a jew, captures the point of view of those who were the real victims, with a sensitive eye and perspective from the heart.
More
This movie is horrifying. To think it is a true story makes it all the worse. Spielberg exposes enough of the horror to convey the idea of how awful it must have been but not so much that the audience couldn't take the shock.I think this movie is a 9 at least but I gave it a 10 to do my small part to counter act the pretentious sh!ts who are engaging in malicious voting.
More
A film shot in a documentary style can be wrenching and brutal, but can it also be as poignant and touching as usual great drama films? Yes, Spielberg proved this is very possible! I was overwhelmed with all different feelings throughout its 3 hours and 15 minutes runtime. This movie's catharsis is even may be stronger than any movie I've watched in my life! Neeson's performance as Oskar Schindler is easily his best performance ever. He brought his character to life which is already can be top any list for top 10 most complex and compelling characters in film. Schindler's List is undoubtedly a masterpiece, and easily one of, if not the best Spielberg's films, and its greatness made it the most rewatchable hard-to-watch movie ever!(10/10)
More