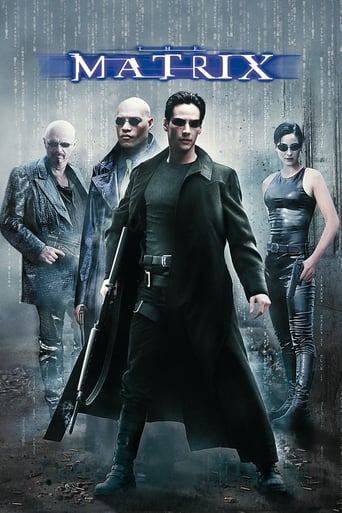 The Matrix (1999)
Set in the 22nd century, The Matrix tells the story of a computer hacker who joins a group of underground insurgents fighting the vast and powerful computers who now rule the earth.
...
Watch Trailer
Cast
Similar titles
Reviews
Bad Acting and worse Bad Screenplay
More
It's funny watching the elements come together in this complicated scam. On one hand, the set-up isn't quite as complex as it seems, but there's an easy sense of fun in every exchange.
More
It's a good bad... and worth a popcorn matinée. While it's easy to lament what could have been...
More
An old-fashioned movie made with new-fashioned finesse.
More
Successful and impressive movie. Its still my favorite.
More
Thriller , comes in a back of guard what was in position deserving or not !
More
I took the blue pill so i have no idea so i can enjoy the taste of apples.
More
Such an amazing concept! The idea that ones mind can be so easily mislead is scary. Not too unlike Keanu Reeves acting. But a great film non the less.
More