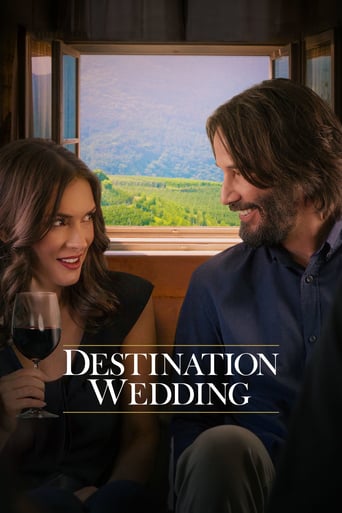 Destination Wedding (2018)
Frank and Lindsay—two emotionally-broken strangers—meet on the way to a destination wedding. Over the course of the weekend and against all odds, they find themselves drawn together even though they are initially repulsed by one another.
...
Watch Trailer
Cast
Similar titles
Reviews
Purely Joyful Movie!
More
Excellent but underrated film
More
It's fun, it's light, [but] it has a hard time when its tries to get heavy.
More
It's simply great fun, a winsome film and an occasionally over-the-top luxury fantasy that never flags.
More
I was impressed !!!If you want to laugh and have fun, then this film is for you. Best Wishes to Everyone:-)
More