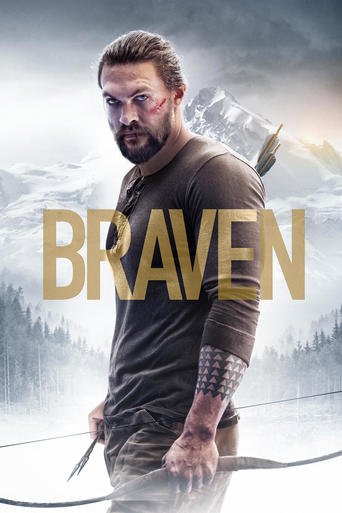 Braven (2018)
A logger defends his family from a group of dangerous drug runners.
...
Watch Trailer
Cast
Similar titles
Reviews
Absolutely Brilliant!
More
The movie's neither hopeful in contrived ways, nor hopeless in different contrived ways. Somehow it manages to be wonderful
More
This is a dark and sometimes deeply uncomfortable drama
More
07/08/2018 Exactly what viewers are looking for. An excellent fast paced plot played out in a rock solid storyline, presented by a professional cast of actors. Really hard to beat in my book. Watch for yourself and then you can decide. Bon Appetit
More
So.... what exactly were the rule that governed the action in this film? Was one of the rules that no one may use the same weapon more than once? How about that no one may kill a bad guy during the first engagement, but must leave him mobile enough to come after you again like a lobotomized zombie? Perhaps one was that our heroes may not pick up a defeated enemy's weapon, but must instead opt for far less lethal or accurate ones?Never use video game logic in real-world action films. No one cares if a sequence is creative if it sacrifices even the most basic common sense.
More
The film Braven has plenty in it. I don't want to spoil it for anyone. I'll just say it is one of the better films of the year. It's probably one of the better films you'll see in general. It does start off slow, but smartly so to build it up. When it gets moving you find yourself getting more and more engrossed. Not that I was underestimating this movie, it's just that it was more than I expected. Glad I gave it a chance and I highly recommend that you do the same. You won't be disappointed.
More
Jill Wagner is one of the worst method acors of our time. Literally they just about could have used anyone else.Jason Mamoa however, proved why he will be a superstar one day
More