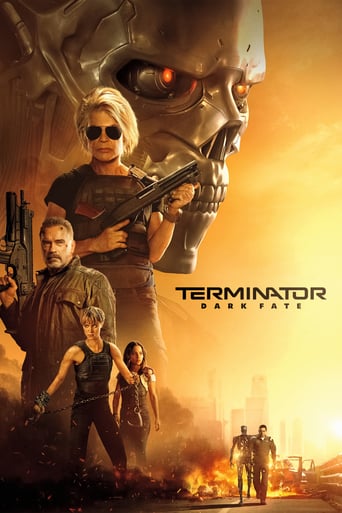 AD:This title is currently not available on Prime Video
Terminator: Dark Fate (2019)
AD:This title is currently not available on Prime Video
Decades after Sarah Connor prevented Judgment Day, a lethal new Terminator is sent to eliminate the future leader of the resistance. In a fight to save mankind, battle-hardened Sarah Connor teams up with an unexpected ally and an enhanced super soldier to stop the deadliest Terminator yet.
...
Watch Trailer

Show More
Cast
Similar titles
Reviews
People are voting emotionally.
More
Absolutely the worst movie.
More
If you like to be scared, if you like to laugh, and if you like to learn a thing or two at the movies, this absolutely cannot be missed.
More